Green Side Up Contracting's proven professional management system will ensure 100% excellence is delivered. Each and every project we build starts with a detailed drawing drafted by our professional Interior Designer.
From wall location, the style of tile and colour of grout, everything will be detailed and agreed upon prior to estimating.
You will then receive a detail estimate, and once the estimate is approved your project will be scheduled and worked on every day until completion. Each and every project has a Project Manager assigned to it, and the President of Green Side Up Contracting is very involved with every project.  
Trust Licensed Professionals
At Green Side Up Contracting we use licensed electricians and licensed plumbers to execute excellence "behind the scenes".
We are honest, transparent, and on your side. Green Side Up Contracting believes in "Protecting your investment"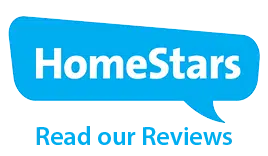 Clean up was neatly performed everyday and the bathroom ( the only one in the house) was made available for our use throughout the project. We would definitely use Green Side Up for future renovations.
Bob R
Bathroom Renovation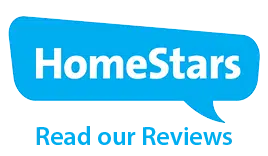 I had first used his company for a front yard landscaping project (A++) and it was perfect timing for me to hear from him as I had Just begun my search for a contractor to outfit my basement into living quarters for a relative. Jay's crew (shout out CJ) is TOP NOTCH: timely, on budget. Knowledgeable, respectful, friendly and skilled. Perfect!!
T Benny
Home Renovation Customer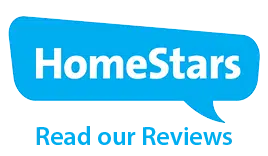 From the initial consultation to the completed project, Jay and his team were top notch. They took my vision and executed flawlessly. Zach and Carl where a pleasure to work with! They worked countless hours to achieve the end result. The attention to detail and workmanship is top notch. I cannot wait to start using my deck!
Angelo
Rooftop Patio
Why people like GSU?
We offer hassle-free consultations for the services we provide. We also have an access to a very reputable and talented architect who can provide on-scale drawings.
7 Time HomeStars BEST OF AWARDS WINNERS. Canada's most trusted source for homeowners hiring home improvement professionals.
Operation for 20 years, earning a reputation for top quality workmanship and only the best service.
Don't fall for fake or bias reviews. We proudly show our reviews by the most trusted reviews site in Canada, HomeStars.
We proudly show our reviews by the most trusted reviews site in Canada, HomeStars.
HOME CONTRACTING SERVICES
GET IN CONTACT TODAY TO DISCUSS YOUR PROJECT
We turn your standard unfinished suburban basement into a multi-functional entertaining space with loads of practical and beautiful features.
Beautifully crafted stairs and railings designed and installed by our certified professionals to meet municipal code. 
With our professional CAD services we provide you with a detailed and certified floor plan. 
Enhance and illuminate your home with recessed lightning. From product selection, design, and installation we provide award winning lighting renovations.
We deliver high attention to detail at every step. From steel framing, insulation, loose fill, drywall, taping, texture, spray foam and painting.
We provide a range of custom interior painting services for a one of a kind experience. We strive to deliver award winning work and earn your 5 star review. 
Patio doors are a beautiful addition to any home. We design and install patio doors for your home.
Energy efficient and perfect for bathrooms. Choose your temperature and improve your mornings. Perfect for tile or hardwood!
Call us for a FAST estimate at
1-905-503-7123