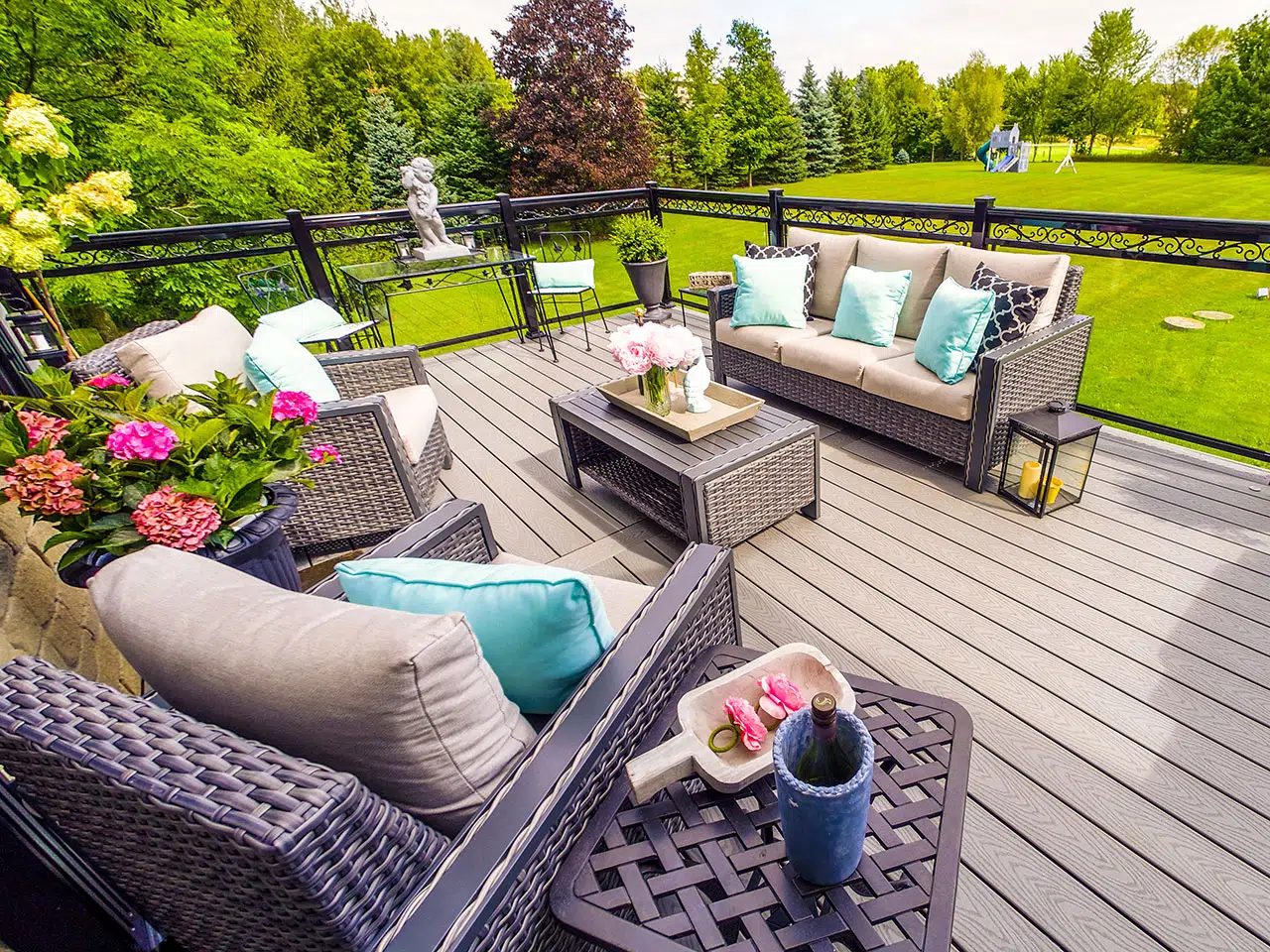 Protecting Your Investment
At Green Side Up Contracting, we believe in protecting your investment! We are a certified TrexPro Platinum Contractor and build using Trex composite and Cedar material. To help you make an informed decision, we have compiled information on different material types at the bottom of this page.
We follow the best building practices, particularly when it comes to the most critical part of your deck - the footings. At Green Side Up Contracting, we use helical piles for foundation footings.
Once you have reviewed this information and used the Deck Building Calculator for an instant, hassle-free estimate, please contact us to schedule a phone consultation to answer any questions you may have.
The next step is to schedule an onsite consultation with our architectural team, who will take accurate measurements, create a design, and prepare the technical drawings required for the permit. At this point, we will provide you with an official estimate. After reviewing our official estimate and deciding to have Green Side Up Contracting build your deck, one of our talented Red Seal Carpenters will be happy to build you an excellent quality deck backed by a TEN-YEAR WARRANTY.
Two other things that hold value to consider:
If you are planning to sell your home in the next ten years, there is a fairly good chance that a cedar deck may be an eyesore. A potential buyer could look at the deck and see that it will need to be replaced if not now, then in the not-so-distant future.
It's difficult to put a number on your enjoyment, but there is great value that comes with considering this.
Please note that at Green Side Up Contracting, we believe in protecting your investment. This means providing you with facts so you can make an educated decision. Although building Trex decks is our favorite deck style to build due to the overall beauty and customer satisfaction, we are happy to build your deck from cedar. Please know that our margins are the same across all decking options. We are here to sell you the right deck, not the most expensive deck!"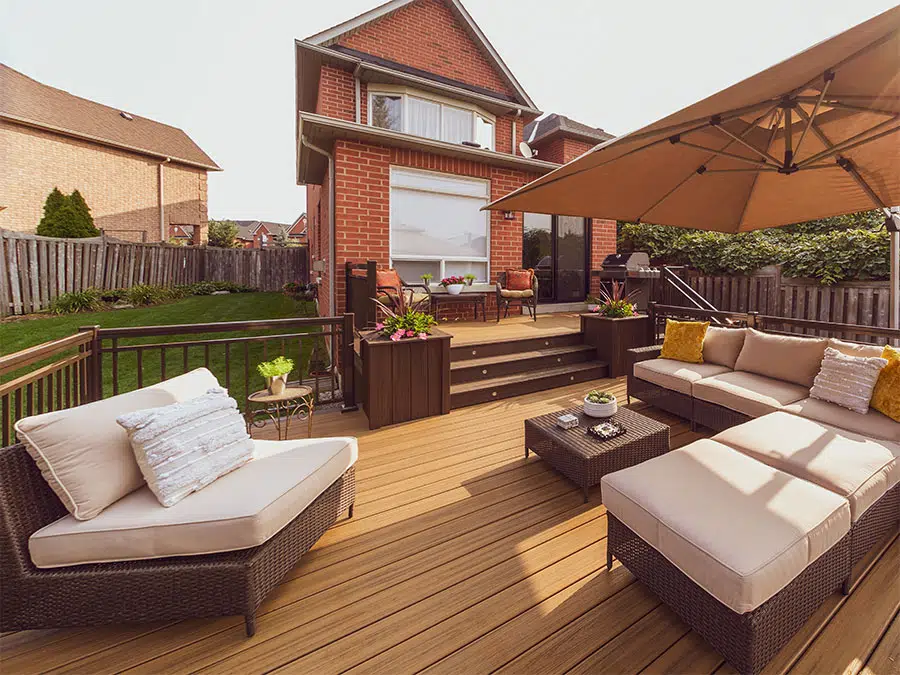 3 Questions are Often Asked by Our Customers
The end result was beyond what we ever expected! I would 100% recommend Green Side Up Contracting.
Everyone on the project was professional and worked hard to meet our needs. We enjoyed working with them. We are very happy with the result and recommend Jay and the whole Green Side Up team for any landscaping project.
I finally have a private yard. Another great feature is my new deck and fence will not easily rot over time. Guaranteed by TREX for 25 years! It is solid
Very professional, honest company from initial contact, to price quotation, to completion
Stop searching and book these guys before they are full for the season! From the very beginning, Jay was outstanding to work with and maintained a professional and friendly approach throughout the project. Good price, great quality work, super easy process, promises kept.
He's dependable, trustworthy, transparent, and super friendly. He and Rob were available throughout the project to answer questions and ensure things were moving smoothly.
What was unique about Jay and his team: any of our request for special features was NOT met with resistance or hesitation
We really appreciated Jays open communication, detailed estimates, quick response to questions, and input on design and material