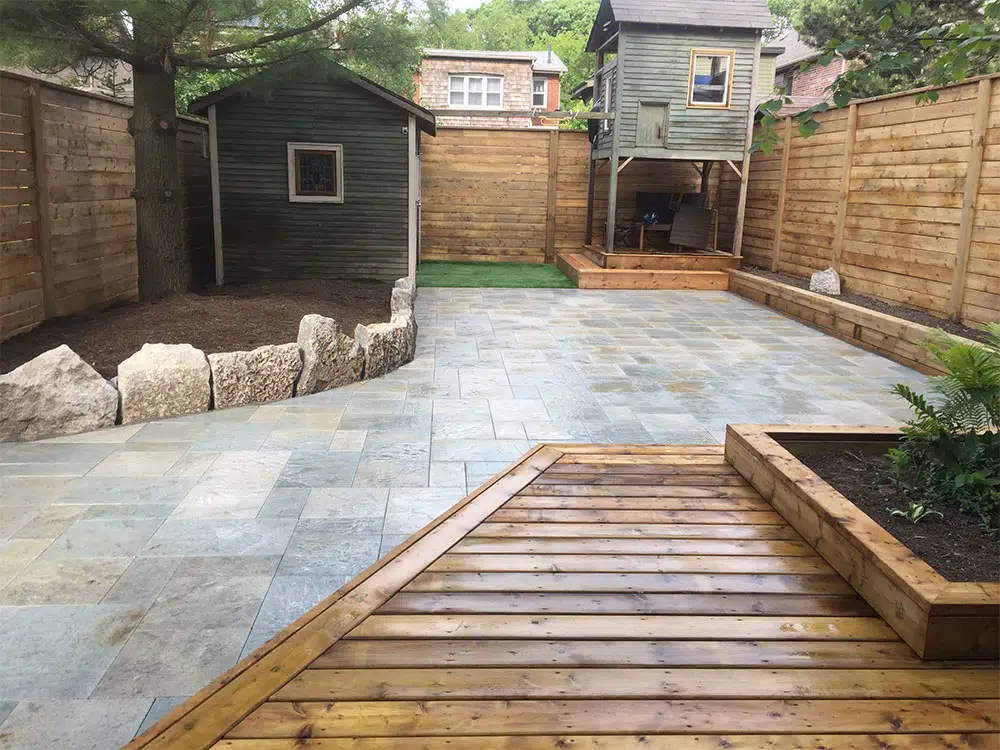 Award Winning Landscape Construction
At Green Side Up Contracting, Jay strongly believes that every project starts off with a solid plan designed by a professional. To help us deliver excellence while ensuring your investment is protected, we have partnered with a very creative Landscape Designer who will assist you with everything from the design to the material take-off so we can accurately quote your project. The plan will be presented to you in 3D format so you can see exactly how the project will look once it's constructed. Once you agree on the design, we bring the 3D rendering to reality using the industry's best construction principles! As the old saying goes, 'If you fail to plan, you plan to fail!' And don't forget to use the interlock cost calculator.
Jay also believes in transparency and effective communication. Green Side Up Contracting will assign a very experienced Project Manager to your project and will be available to you during the construction of your project.
These are just a couple of steps Jay believes in to achieve our ultimate goal: to deliver excellence and to protect your investment.
Green Side Up Contracting is a full-service landscape construction and carpentry company that offers:
Interlocking driveways, patios, & walkways
Retaining / garden walls
Natural / armour / flag stone
Concrete pads
Plantings
Pool installation
Trex & cedar decking
Fencing
Custom carpentry
To better serve you and to help you establish budget, please visit our Instant Cost Calculator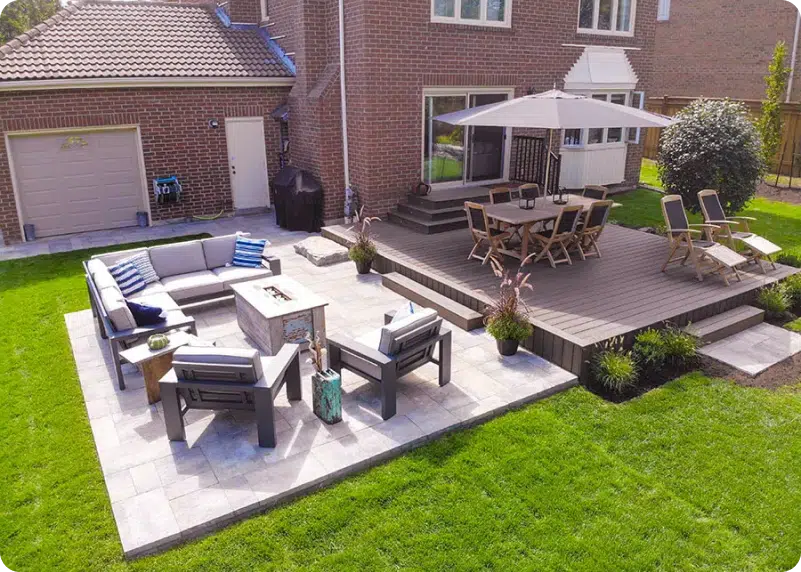 1. They have professional skills and an eye for detail.
Let's face it: We would all love to be our own DIY champions. Unfortunately, for most of us (myself included), we can do only so much with the skill and knowledge we retain. However, if you decide to hire a landscape designer, they will approach the space they are working within with the utmost talent and creativity. They will be able to create a beautiful design that fits your space, your lifestyle, and your budget. This is something that most builders can only achieve partially. Let me ask: Would you rather have a dentist fix your teeth or a mechanic? So please be careful and hire a professional designer to create a 3D rendering for you to see. This will save you a lot of time and frustration. You will be satisfied with the results of our very talented designer.
2. They have established connections.
In some cases, depending on the scope of work, we will often need to engage an Architect or Engineer to help with permitting requirements. Our designer has established relationships with all the professionals required to ensure your project is built to code.
One of the valuable aspects of hiring a professional to design your dream space is their extensive network of trusted individuals and companies. This connection can significantly reduce the stress of searching for a reliable contracting service on your own. By hiring a designer/architect, you not only benefit from their expertise but also gain access to their established support network.
The added value of tapping into this network is immeasurable. It goes beyond monetary terms, as it provides you with peace of mind, knowing that the professionals working on your project have been vetted and are trusted within the industry. This network brings an additional layer of support and ensures a smoother and more efficient process from start to finish.
By hiring a professional with such connections, you can rely on their recommendations and access a pool of trusted resources, further enhancing the overall quality and success of your project.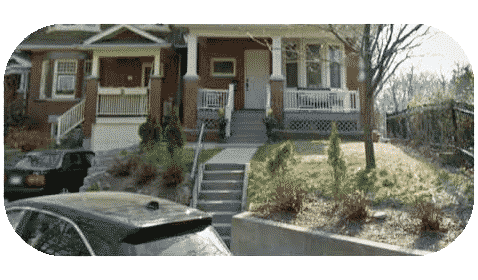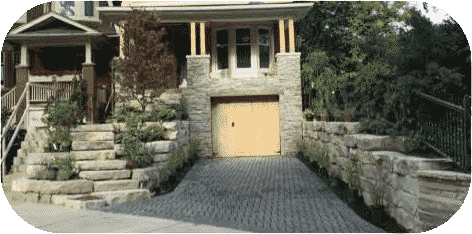 3. They are the perfect combination of creativity and technical know-how.
The last point is this: you simply won't find anyone better than a Landscape Designer to bring your vision to life while maximizing your useable space, all while factoring in your budget. With years of training and a passion for their trade, Landscape Designers are the surest bet to create your dream outdoor space.
By entrusting your project to skilled experts, you can have peace of mind and fully embrace the benefits of your beautifully crafted outdoor area.
The end result was beyond what we ever expected! I would 100% recommend Green Side Up Contracting.
Everyone on the project was professional and worked hard to meet our needs. We enjoyed working with them. We are very happy with the result and recommend Jay and the whole Green Side Up team for any landscaping project.
I finally have a private yard. Another great feature is my new deck and fence will not easily rot over time. Guaranteed by TREX for 25 years! It is solid
Very professional, honest company from initial contact, to price quotation, to completion
Stop searching and book these guys before they are full for the season! From the very beginning, Jay was outstanding to work with and maintained a professional and friendly approach throughout the project. Good price, great quality work, super easy process, promises kept.
He's dependable, trustworthy, transparent, and super friendly. He and Rob were available throughout the project to answer questions and ensure things were moving smoothly.
What was unique about Jay and his team: any of our request for special features was NOT met with resistance or hesitation
We really appreciated Jays open communication, detailed estimates, quick response to questions, and input on design and material
Frequently Asked Questions Interlock Construction