Technical Build Specifications
We provide technical drawings for each fence style. Please note custom deviations from these designs are available upon request.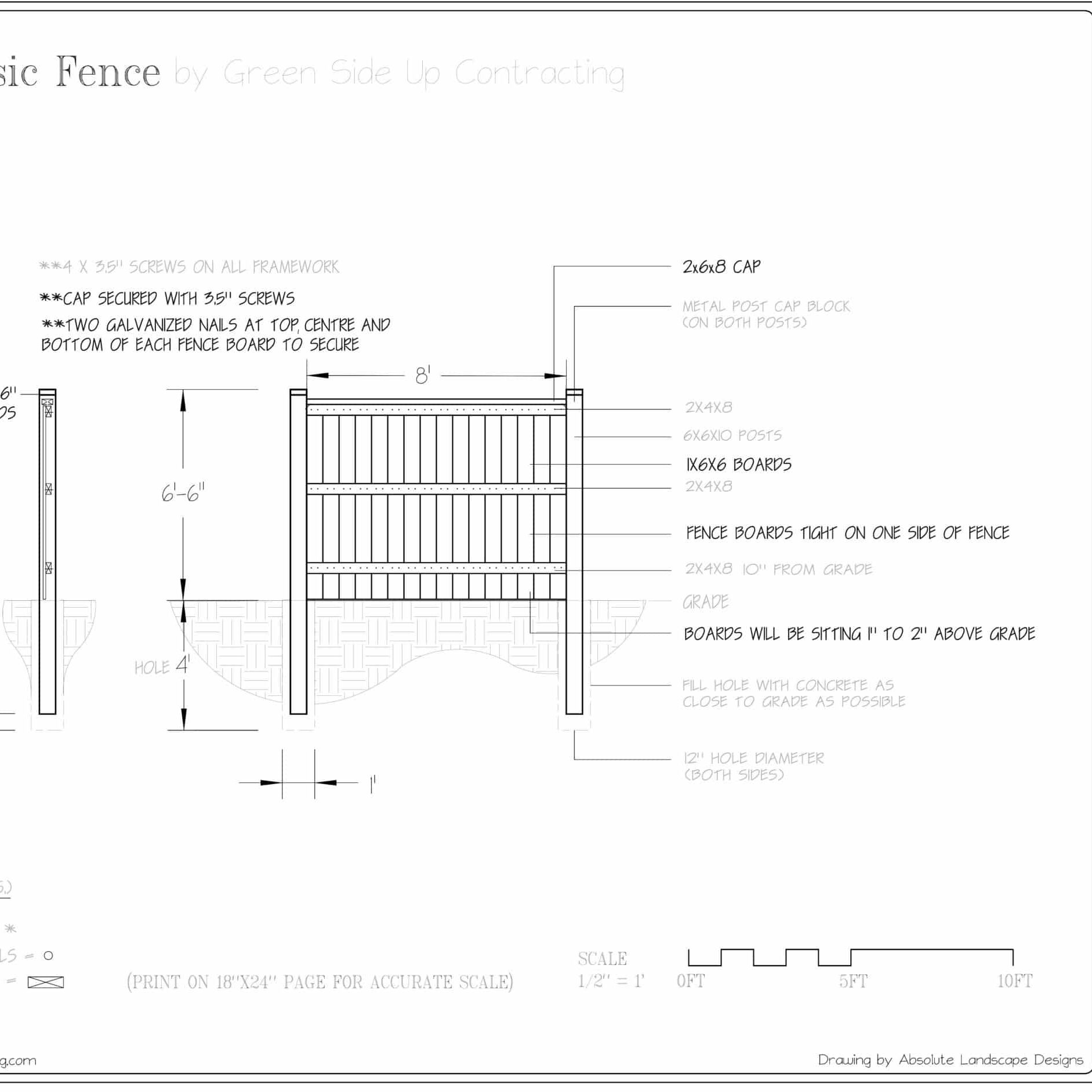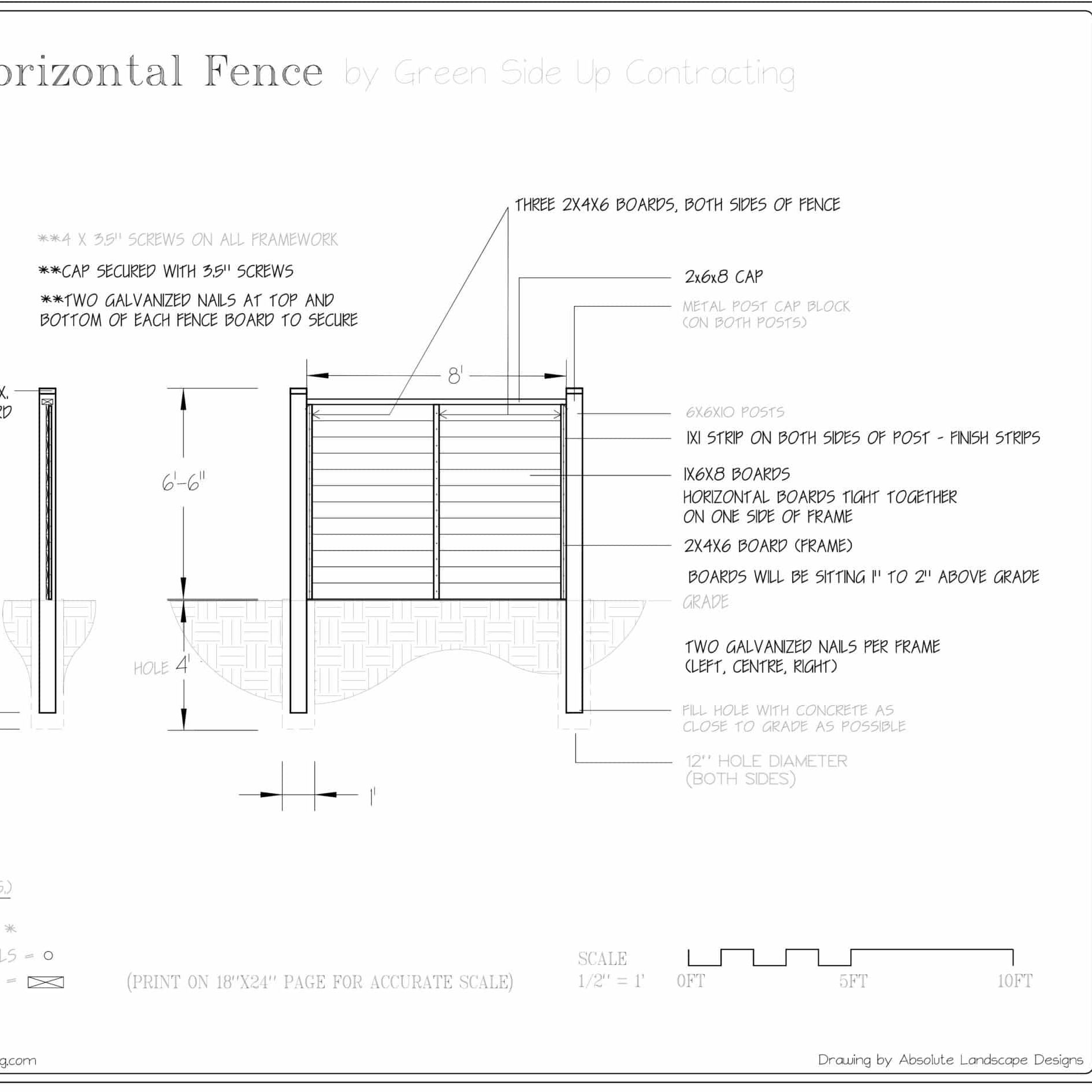 Post Installation & Framing
Excavate well below the frost line to 48"
Set posts in concrete and pour to top of grade or as close as allowable
Firmly secure framework to posts ALWAYS using screws (NOT nails)
We use galvanized nails to secure the fence boards to the framework and cap the posts with metal post caps.
Jay came over to discuss the project scope and other projects on our wishlist; he's a great sounding board and very easy to work with. Thanks to all the rainy weather it took longer than expected to get the work done, but Tarah in Customer Care checked in with us regularly to update us on their schedule. When our turn came Zach completed the job quickly and efficiently - just a couple of days - and fully cleaned up after himself. Jay followed up a few days later, and quickly resolved a small issue we had due to warping wood. Overall the workmanship was excellent, and we're very satisfied with Green Side Up!
Two questions are often asked by our clients
1. What is the maximum height the fence can be?
The maximum height a fence can be in most areas of the GTA  is six feet six inches. Clients are required to check with your local municipality, to ensure adherence to local by-laws in your area.
Ontario Fencing By-Laws List

2. How do we approach our neighbour on sharing the cost of a fence?
We recommend approaching your neighbor(s) to have a friendly conversation about sharing the cost. If necessary, we are happy to facilitate an information meeting to discuss the process and answer any questions you or your neighbor(s) may have. Additionally, we understand that immediate payment may be an issue for some, which is why we are able to provide affordable third-party financing options.
All
Basic
Friendly Neighbour
Total Privacy
Horizontal Basic
Friendly Neighbour
Gates, I-Beams, & Lattice
Horizontal Total Privacy