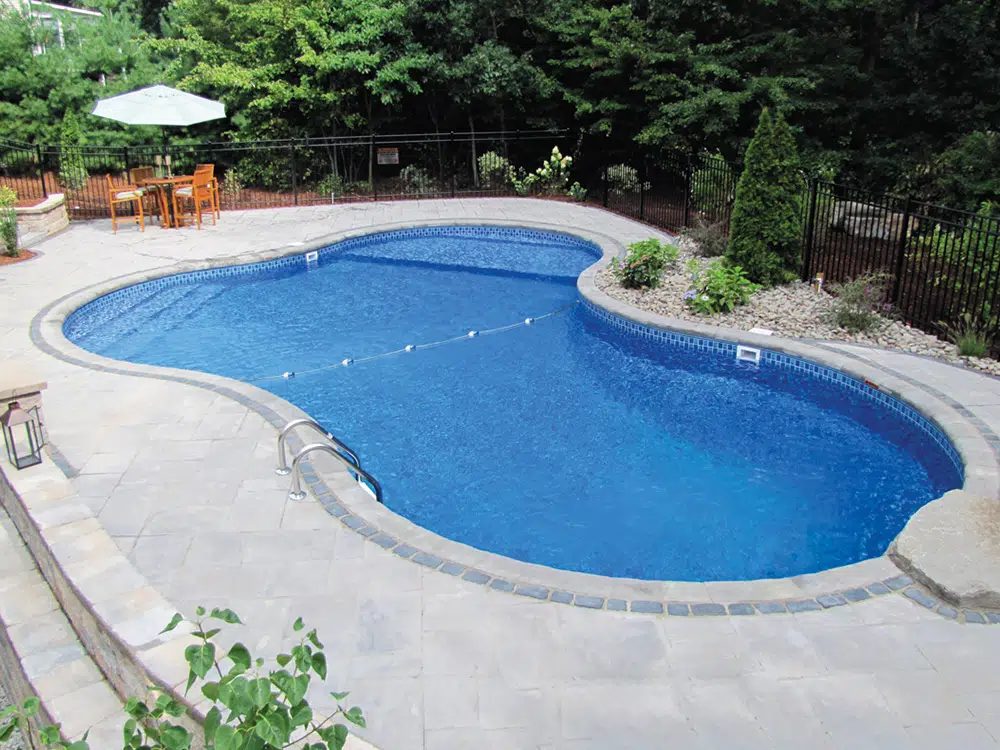 Green Side Up Contracting prides itself for its depth of professional resources to take your vision and turn it into a spectacular pool and landscape creation. You'll love our pool building work!
The process starts with an On-site Client Meeting. One of our design partners works with you to establish an understanding of your needs, vision and budget before the pool building begins.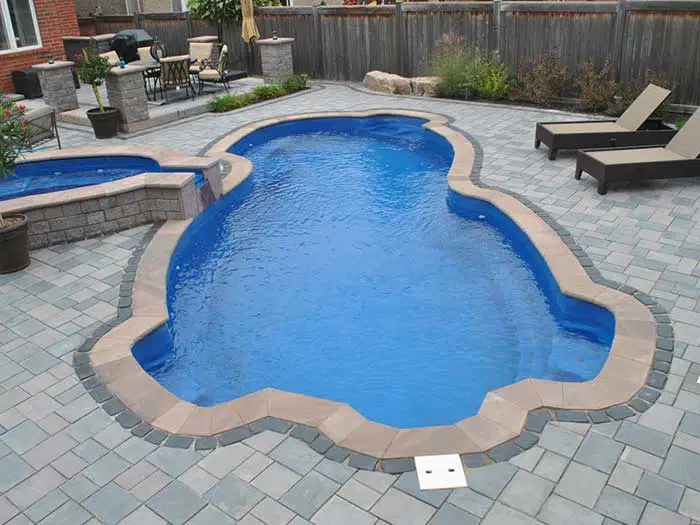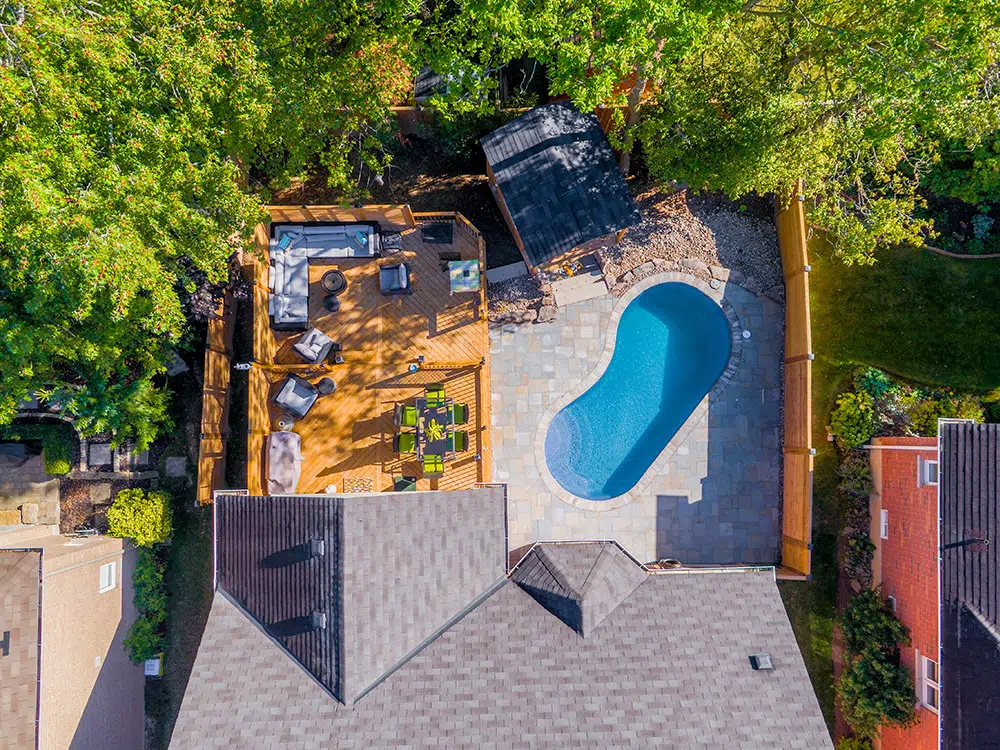 Next is the Design Process where they discuss your vision and conceptually bring it to life in a detailed plan. Our Designers are skilled at interpreting and capturing your vision into a 3D design plan.
Based on their vast experience, they can shed light on features and materials that will compliment your home to complete the pool building in a strategic manner.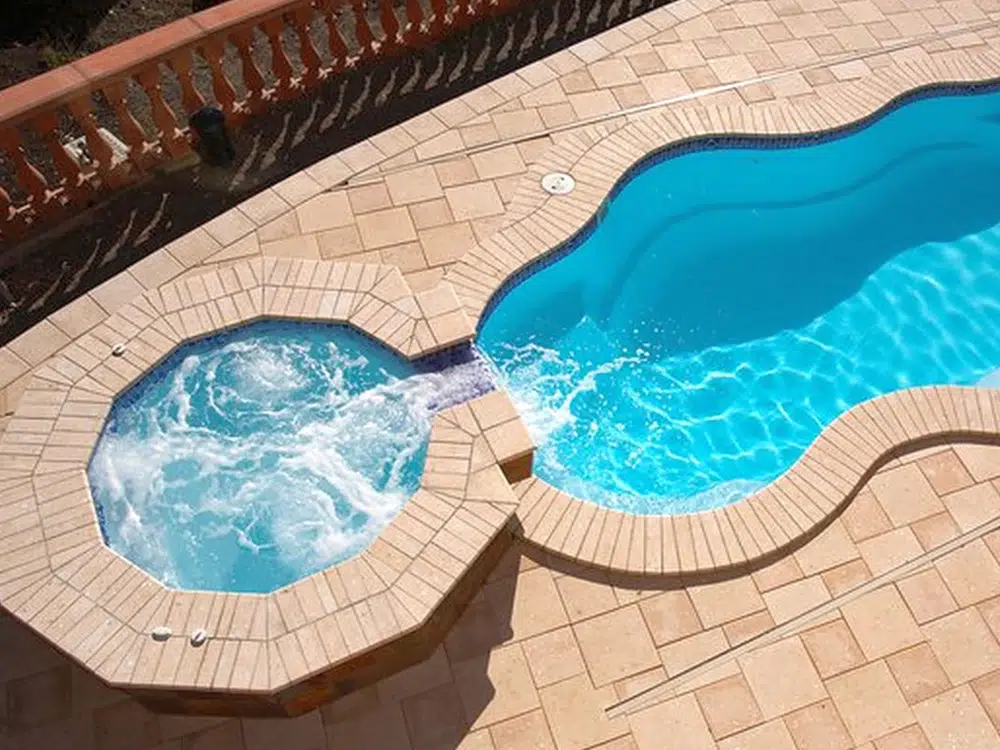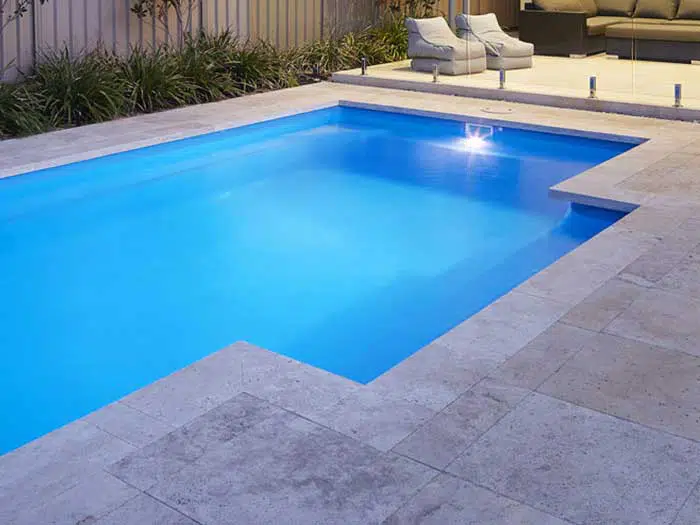 After the design is solidified, the plan is then refined by our internal Design Team that prepares it for the pool building Construction Process. A Project Manager will be assigned to your project and be responsible for your project until completion. They will be your one point of contact for the duration of the project to answer any questions you might have from timing to design features. They will be there to support you every step of the project to provide clarity, trust and results.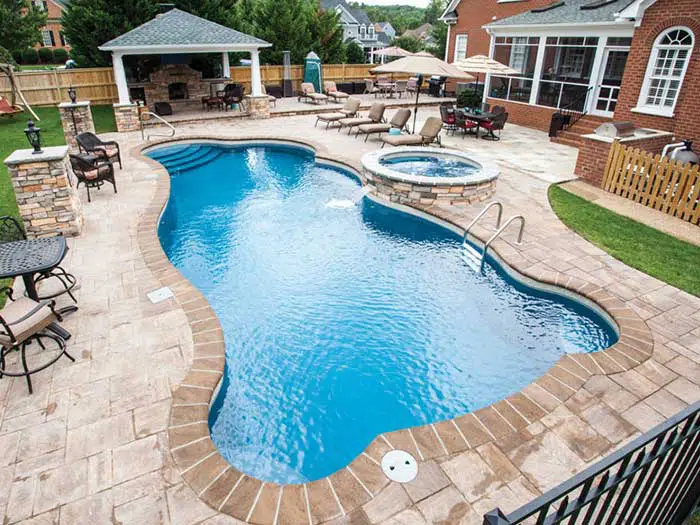 POOL PLANNING
Plan the pool as part of your resort
Planning a pool with consideration of its setting, provides an opportunity to maximize your enjoyment of both the pool and the yard. Planning a backyard resort involves the consideration of both function and design. Functional items may include pathways to the various entertainment zones or discreet locations for pool mechanical equipment. Design items may include a dedicated fire pit seating area or a shade structure for backyard enjoyment in any weather. The resort is exclusively yours, and we are here to customize your property for ultimate enjoyment.
POOL PLANNING
Consider the complete area in the initial planning stage
Even if the installation is done in phases, having a master plan upfront produces the most pleasing results. The following are some landscape and yard features to consider for your backyard space.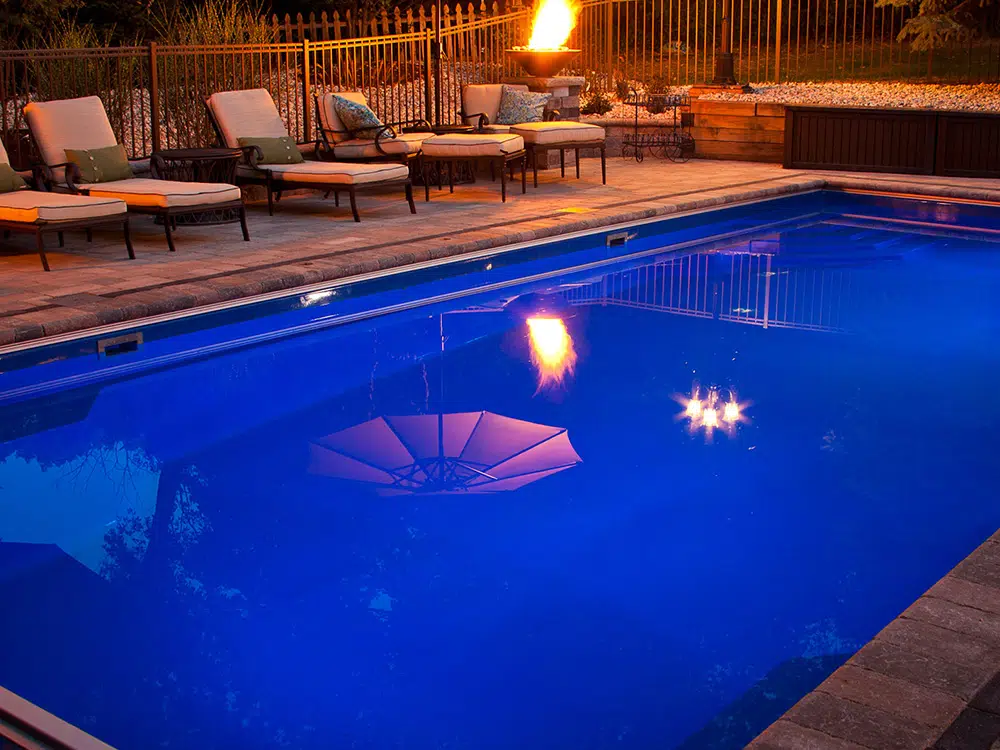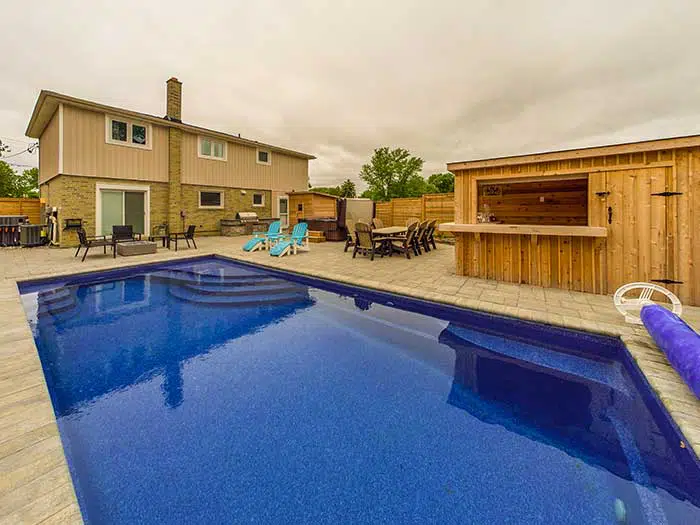 POOL PLANNING
Cabana/Pool House
A pool house can have many functions with a covered seating area or even a custom structure with bathroom. You decide how it will be used and how much of a profile it should have. Will it store the pool equipment? Does it need a change room, a garden tool shed, an outdoor kitchen and bar, will it be utilized all four seasons?
From design to water in your pool, Green Side Up Contracting can help with all your vinyl and fibreglass pool & landscaping needs.
Comparison of Vinyl Liner, Fiberglass & Gunite Inground Pools
| | VINYL LINER | FIBERGLASS | GUNITE |
| --- | --- | --- | --- |
| Speed of Installation | | | |
| Quality Control from Factory | | | |
| Attractive Aesthetics | | | |
| Quality and Beauty of Interior Finish | | | |
| Number of Features | | | |
| Energy Efficient | | | |
| Comfort on Your Feet | | | |
| Low Maintenance | | | |
| Resale Value | | | |
| Compatibility with Salt Water Systems | | | |
| Yearly Cost of Ownership | | | |
| Wear and Tear on Automatic Pool Cleaners | | | |
| Custom Shapes and Sizes | | | |
| Initial Cost to Purchase | | | |
Frequently Asked Pool Building Questions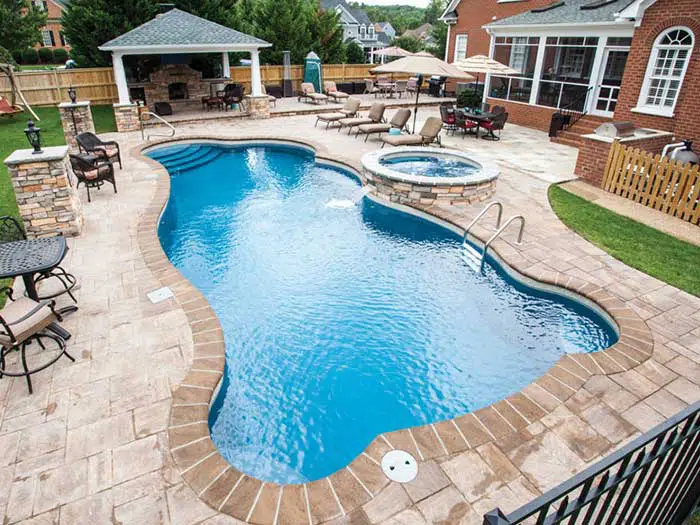 Top 10 Reasons to Have a Backyard Pool in Toronto
Considering adding a touch of luxury to your Toronto home? Here are the top ten reasons why having a backyard pool in the Toronto and York Region is a fantastic idea.
Escape the City Heat: Toronto summers can be hot and humid. A pool offers a refreshing escape without leaving your backyard.
Boost Home Value: A well-designed pool can significantly increase the value of homes in the Toronto and York Region area.
Staycation Paradise: Save on summer getaways by creating a vacation spot right in your backyard.
Entertainment Hub: Pools are perfect for hosting barbecues, parties, and family gatherings, especially in the York Region and Toronto areas.
Health and Fitness: Swimming is a low-impact exercise, great for cardiovascular health without straining your joints.
Stress Relief: The calming effect of water is well-documented. Dive in and let your stresses float away.
Enhanced Aesthetics: A pool can elevate your home's landscaping and overall aesthetics.
Family Time: A pool provides countless hours of family fun and bonding opportunities.
Instant Social Circle: Become the go-to spot for friends and neighbors during the summer.
Invest in Memories: From pool parties to quiet mornings, invest in countless unforgettable moments.
For those in the Toronto and York Region areas looking to make a splash, reach out to GSU Contracting today to explore your backyard pool options!
The end result was beyond what we ever expected! I would 100% recommend Green Side Up Contracting.
Everyone on the project was professional and worked hard to meet our needs. We enjoyed working with them. We are very happy with the result and recommend Jay and the whole Green Side Up team for any landscaping project.
I finally have a private yard. Another great feature is my new deck and fence will not easily rot over time. Guaranteed by TREX for 25 years! It is solid
Very professional, honest company from initial contact, to price quotation, to completion
Stop searching and book these guys before they are full for the season! From the very beginning, Jay was outstanding to work with and maintained a professional and friendly approach throughout the project. Good price, great quality work, super easy process, promises kept.
He's dependable, trustworthy, transparent, and super friendly. He and Rob were available throughout the project to answer questions and ensure things were moving smoothly.
What was unique about Jay and his team: any of our request for special features was NOT met with resistance or hesitation
We really appreciated Jays open communication, detailed estimates, quick response to questions, and input on design and material