A spiral staircase is not just an aesthetically pleasing way you can stylize your stairs anywhere in or outside your home – there's actually a myriad of benefits of a spiral staircase on your deck.
The first and foremost reason to get a spiral staircase is the space you can save. Rather than extend your stairs unnecessarily that eats into your property – why not be more economical with your lot size? If you have strict space restrictions then this makes the most logical sense.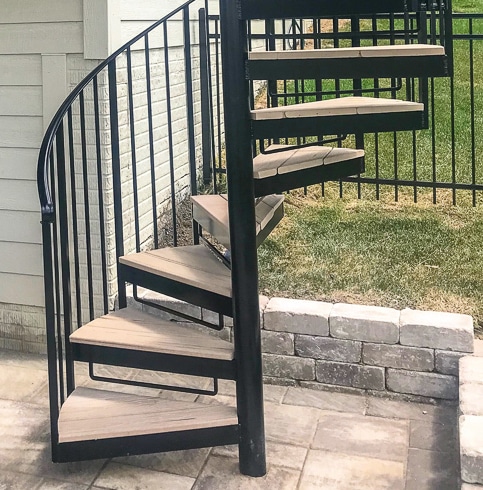 In addition to saving space, you can also stylize it in many different ways. You can make your spiral staircase rustic and vintage, or you can give it a more modern design. It can be various types of wood or other material, and can obviously be painted any colour you like – the options are endless.
Lastly, another benefit of a spiral staircase on your deck is boosting the property value of your home. This trend is extremely popular these days because of the aforementioned reasons, the desire for a nice backyard deck is something that an interested buyer would definitely be interested in.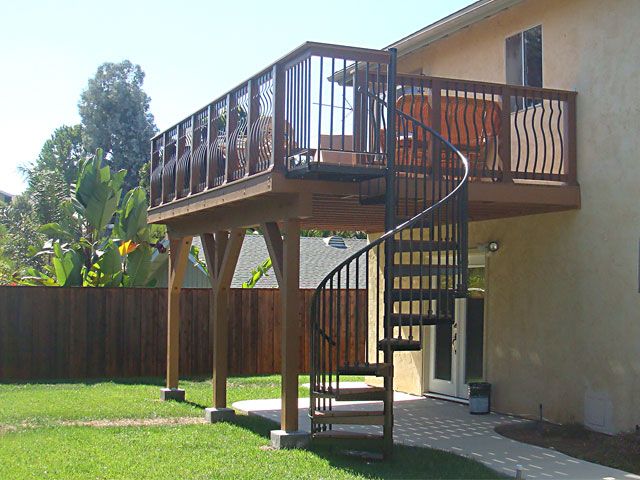 At Green Side Up we specialize in making sure your home appears exactly how you desire it to look. Whether it is a spiral staircase on your deck or any other project you may be interested in designing, contact us today to get started.